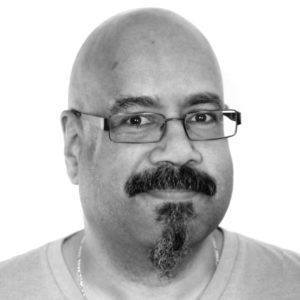 Mike Little is a long-term software developer. He has many programming languages, many disciplines, and many years under his belt. You can read the nitty-gritty Curriculum Vitae on-line.
I am the co-founding developer of WordPress, the website building software that powers more than 26% of the web. I started it in 2003 with Matt Mullenweg and went on to work with a small band of volunteer developers to build and improve the software. WordPress is now developed by a huge world-wide community.
I now run zed1.com, my WordPress specialist company providing web development, training, and consultancy services.
Clients
I developed and continue to enhance the award-winning "I'm a Scientist Get me Out of Here" site for my client Gallomanor along with a number of spinoff sites. I have worked on a few UK government WordPress sites, most notably I enhanced and supported the No10 Downing Street site for the Cabinet Office from 2008-2010.
I have worked with a New York Times best-selling author, local and national charitable and campaigning organisations, a world-renowned opera singer, schools, universities, and more.
Services
I offer WordPress consultancy (in person or on the phone), training (classroom-based or one to one), and development services to companies large and small. Contact me to find out more.
I am a published author: in 2005 I co-authored "Building Online Communities With Drupal, PhpBB, and WordPress", writing the WordPress section of the book. I am also a technical editor and have worked on a number of technical books for Wiley and Sons and other publishers.
I am passionate about what I do and the projects I work on. I have had a life long interest in open source. I have worked with and contributed to several projects; including DJGPP, CVS, MYSQL, b2/cafelog and of course WordPress. I am particular about standards and "doing the right thing".
I live with my family in Stockport, England.