A hands-on introductory course to building your first website with WordPress
This is a two-day introduction to the WordPress software led by co-founder Mike Little .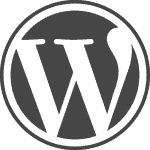 WordPress is the publishing platform of choice for over 100 million websites and blogs – including some of the most high-profile sites in the world. It has a Content Management System (CMS) market share of 58%. WordPress is quick to install and simple to get started on, with little configuration and setup.
But, as an incredibly powerful web publishing platform, it takes some knowledge to truly get the best out of it.
This course will give you a great start. It will take you from installing the software, adding content (including multimedia), interacting with your reader, through customising the look, and enhancing your site with plugins.
Who will benefit from this class?
This WordPress for Beginners class is ideal for someone who wants to set up their first website, whether you have heard of WordPress or not. If you have heard about blogging and want to start your own blog, this course will get you started.
If you have a small business – maybe you're involved in a scout group or local church and you want to get started with a web site – this course will be ideal for you.
You might be a freelance journalist wanting to show off some of your writing, an acupuncturist hoping to attract more clients, or a gardener finding small ads in the free newspaper less and less effective.
You may have already tried to set up WordPress but got lost in the technical stuff. This course will set you back on the right track.
Who uses WordPress?
Government
Media
Commercial
Personal
More examples of WordPress powered sites

Course syllabus
Day one
Introduction To WordPress: What is WordPress? A little history
Installing WordPress: Demonstration
Anatomy of a website: Headers, footers and sidebars
Exercise: Plan your site contents
The WordPress Dashboard: Logging in and looking around
Content types: Posts, pages and more
Publishing your first content: It's that easy!
Exercise: Adding content to your site
The look of your site
Exercise: Changing things around
Day two
Settings: Configuring WordPress just how you want it
Comments: Engaging with your readers
Exercise: Commenting and moderation
Plugins: Playing with plugins
Exercise: Choosing, installing, and activating a plugin
Installing themes
Exercise: Trying some themes
Multiple users: Let someone else do some work
Exercise: Co-authoring, editing, and workflow
Free for all, Q&A, show & tell
Equipment you'll need
Please bring a laptop computer with Windows, Linux or Mac OS installed (if you do not have your own laptop and would like to borrow one from a friend or family, that's ok, too! You will not need to install any software, but you should have a modern web browser installed. Our preference is for the latest version of Firefox or Google Chrome, but the latest Internet Explorer, Safari, or Opera will be fine too).
You may want to bring some sample images that you will be able to upload to your website as you follow along on the course.
If you feel more comfortable using an external mouse, please bring one, too.
Learning outcomes
After completing the class, you will have:
The ability to install and configure WordPress on a hosting account
An understanding of the main content types of WordPress and their differences
The ability to configure WordPress to your preferences
An understanding of how to tweak your theme settings and alter the look of your site
The ability to install new themes and plugins in to your WordPress site
An understanding of how to make your site more secure
Note: This course does not teach WordPress development (PHP coding)
Extras
Those attending the course will receive an electronic copy of the teaching materials. You will also receive one month's free hosting courtesy of Mike Little to test and refine your site.

Upcoming Courses