A hands-on advanced course for fine-tuning and enhancing your WordPress skills.
This two-day training course led by WordPress co-founder Mike Little will consolidate your WordPress knowledge allowing you to build sophisticated, branded and customised web sites.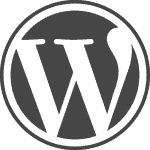 WordPress is the publishing platform of choice for almost 100 million websites and blogs – including some of the most high-profile sites in the world. It has a Content Management System (CMS) market share of 58%. WordPress is quick to install and simple to get started on, with little configuration and setup.
The advanced course takes your WordPress skills to the next level. You will learn:
how to build advanced websites for yourself and your clients
how to customise and brand administration screens
how to build an e-commerce site
how to create events booking and membership sites
how to build a truly unique theme using WordPress child theme capabilities
how to choose the right production and marketing tools for your needs
Who will benefit from this class?
This course is aimed at those who've already got to grips with the WordPress CMS. You will need to have some programming know-how, but in-depth expertise isn't essential.
This advanced course is ideal for those who are already comfortable building WordPress sites but are looking to work in the field professionally – perhaps wanting to make a living building WordPress sites or creating more advanced WordPress sites. It will help those wanting to take control of their current WordPress site and fully understand its capabilities. Marketing and promotional companies looking to take their clients' sites further will also benefit, as well as those who want to bring their website creation and maintenance in-house.
What you need to be familiar with
You don't need any programming experience, but a little CSS knowledge is useful. You need to know how to use a text editor and a FTP programme.
If you think this course is too advanced, please take a look at the Intermediate WordPress course.
Course syllabus
Day one
Introduction
Overview of theme: Theme frameworks, child themes, and vertical themes
Advanced theming: Anatomy of a child theme
Exercise: Let's create a child theme
Functions.php: Media sizes and some useful snippets of PHP code
Exercise: Beefing up Twenty Eleven
E-commerce in-depth: Eshop and WooCommerce
Event Management: Events, calendars and tickets
Advanced content plugins: Types and views
Day two
Multiple users in-depth: Adding workflow and responsibilities
Multi-site and BuddyPress: Building a community or social network
Third-party authentication: Logging-in with Facebook and Twitter
Building a membership site: Overview and some useful plugins
Production tools: Branding the admin screens
Marketing tools: Stats, mailing lists, and more
Enhancing the admin for your clients: Some useful tools and plugins
Free for all, Q&A, show & tell
Equipment you'll need
Please bring a laptop computer with Windows, Linux or Mac OS installed. You will not need to install any software, but you should have a modern web browser. Our preference is for the latest version of Firefox or Google Chrome, but the latest Internet Explorer or Opera will be fine too
You will need a text editor. We suggest

Windows: Notepad++(free), EditPad Lite (free)
Mac: Text Wrangler (free), Textmate (£), Coda (££), Expresso (££)

You will need a FTP program. We suggest – FileZilla
You may want to bring some sample images that you will be able to upload to your website as the course progresses
If you feel more comfortable using an external mouse, please bring one with you
Learning outcomes
After completing the class, you will have:
The ability to install and configure WordPress on a hosting account
Built an e-commerce site
Customise administration themes, and built a child theme
Learnt how to configure a WordPress multi-site
Learnt how to choose the right marketing and monitoring tools
By the end of this course you will have the insight and skills to build sophisticated, branded and customised web sites for yourself and/or your clients.
This is a very practical hands-on course where you will complete exercises, ask questions and engage in discussions to make the most of the time.
Note: This course does not teach WordPress development (PHP coding). There is a small amount of copy and paste PHP in the child theme module.
Extras
Those attending the course will receive an electronic copy of the teaching materials. You will also receive one month's free hosting courtesy of Mike Little to test and refine your site.
Upcoming Courses