A hands-on intermediate WordPress course to polish your website
This two-day training course led by WordPress co-founder Mike Little will enhance your WordPress knowledge and take it to the next level.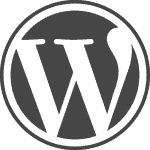 WordPress is the publishing platform of choice for almost 100 million websites and blogs – including some of the most high-profile sites in the world. It has a Content Management System (CMS) market share of 58%. WordPress is quick to install and simple to get started on, with little configuration and setup.
This intermediate WordPress training course takes your site to the next level. You will learn how to thoroughly customise themes, find the right plugin for your needs, understand the different requirements for mobile platforms (smartphones/ tablets) and how to unleash the full power and potential of this CMS platform. Mike's hands-on course will teach you WordPress best practice, SEO strategies, security tips and caching techniques. You'll get started with e-commerce and find out about little-known and useful features of WordPress – and all from the man who helped create it in the first place.
Who will benefit from this class?
You may already have a WordPress site or two but you want yours to be better than the rest.
You may be contemplating spending several thousand pounds on hiring a developer/ designer for your new company website.
Total beginners should go on my WordPress for Beginners course.
What you need to be familiar with
If you want to work on an existing WordPress site you are more than welcome, but I will provide a pre-installed site for a month for all attendees.
This course is aimed at those who've already got to grips with the WordPress CMS. You'll don't need any programming experience, but a little CSS knowledge is useful.

Course syllabus
Day one
Introduction To WordPress: What is WordPress? A little history
Recap of the WordPress basics: Posts, pages and all that jazz
Settings in-depth: More ways to configure your site
Advanced posts and pages: Featured images, the kitchen sink, paging and more
Exercise: Getting to grips with the WordPress Editor
The Image Editor: Make your own thumbnails
Themes, Widgets and Menus in-depth: Learning the building blocks
CSS introduction: An overview and some useful tools
Pulling it all together: Improving the look of your site
Exercise: Customising your theme with CSS
Day two
Security: Hosting, plugins and good habits
Caching: Make your site fly!
Exercise: Security and caching plugins
SEO – an overview: The strange art of Search Engine Optimisation
Anti-spam techniques: Akismet and beyond
Jetpack in-depth: Juicy goodness form WordPress.com
Exercise: Getting to know Jetpack
E-commerce – an overview: An intro to selling your stuff
More useful tools and plugins
Equipment you'll need
Please bring a laptop computer with Windows, Linux or Mac OS installed. You will not need to install any software, but you should have a modern web browser. Our preference is for the latest version of Firefox or Google Chrome, but the latest Internet Explorer or Opera will be fine too
For part of the course you will need Firefox or Google Chrome
You may want to bring some sample images that you will be able to upload to your website as the course progresses
If you feel more comfortable using an external mouse, please bring one with you
Learning outcomes
After completing the class, you will have:
In-depth knowledge about WordPress configuration
A suite of plugins to enhance your site to your needs
The ability to configure WordPress to your preferences
The ability to use industry-standard developer tools
An understanding of site security and Search Engine Optimisation
Practical knowledge of advanced plugins
This is a very practical hands-on course where you will complete exercises, ask questions and engage in discussions to make the most of the time.
Note: This course does not teach WordPress development (PHP coding)
Extras
Those attending the course will receive an electronic copy of the teaching materials. You will also receive one month's free hosting courtesy of Mike Little to test and refine your site.
Upcoming Courses